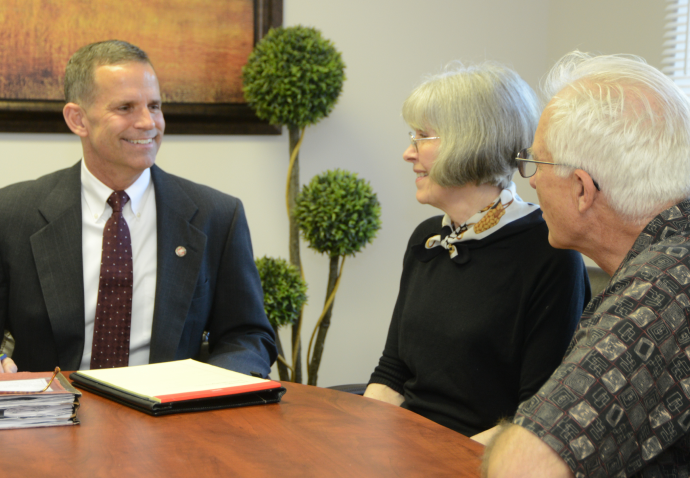 Kendall Law Office–Personal Injury Lawyer Serving Virginia What Can You Expect When You Contact Kendall Law Firm?

When you contact a lawyer by phone or through our convenient online form, everything we discuss including legal counsel will be strictly confidential per attorney client relationship. You also will have no obligation to work with us rights reserved.

You can expect us to ask a few basic questions about your case. For instance, we will want to know:

What happened to you or your loved one?
Where and when did the incident occur?
What injuries did you or your loved one suffer?

Above all, we will want to know how the incident has impacted you and your family. This is because we will always focus our legal representation on what is important to you.

Of course, we realize that you may have many questions as well such as:

What can I do now about my vehicle damage and medical bills?
How long will my case take?
What can I recover?
Do you have experience with cases like mine?
How will you be paid?

Our legal team will take the time to thoughtfully respond to all of your questions including those related to a criminal charge.

We can then begin an initial investigation of your case, explain how we can serve you, and advise you about your rights and options as you move forward.
OUR LEGAL EXPERIENCE ALLOWS OUR FIRM TO HELP CLIENTS IN A WIDE RANGE OF PERSONAL INJURY AND WRONGFUL DEATH CASES, INCLUDING:
The Kendall law office does not represent insurance companies. Our law office does not represent large corporations. Mr Kendall and his team devote 100 percent of their practice to assisting accident and injury victims and their families with legal issues. Please read our testimonials to see what others have to say about working with our experienced attorneys and the rest of our highly skilled and dedicated family legal team. You can also view our client results to get a better picture of our legal and law school background.
Every case starts with a free client consultation for legal advice. Simply call us today to get started on your case with senior counsel.
VIEW ALL PRACTICE AREAS
What Is Our Approach to Serving Personal Injury Clients?
After serving as a Judge Advocate General in the U.S. Marine Corps, David Kendall earned his juris doctorate and chose to dedicate his career as a lawyer to representing those harmed by the wrongdoing of others.
From the start, David's practice area goal has been to provide quality legal services with a distinctly personal touch. At Kendall Law firm, we want to be approachable at all times. When you call or drop by our offices, we want you to know: You will meet directly with our attorneys with extensive experience.
Additionally, when you work with us, you can be assured that we will:
Pay close attention to your needs and goals.
Protect your rights at every stage of your case.
Pursue full and fair compensation and custody for you.
Keep you updated throughout your case.
Where Will You Meet Us?
We want to make your initial consultation as convenient as possible for you. When you contact Kendall Law Firm about your case, you can meet us at one of our office locations in:
However, we do not want concerns about meeting us or criminal defense to prevent you from seeking legal help. If your condition prevents you from coming to our office, we can meet with you in your home or at the hospital. We can also arrange for a meeting by phone or through the Internet – whatever works best for you.
How Can You Prepare for Your Consultation?
If possible, we suggest that you try to do the following as you prepare for your civil litigation claims consultation with a Kendall Law Firm lawyer:
Get medical treatment. You should really be thoroughly checked for any injuries you may have sustained in an accident. Doing so is important for your health, and it can have an impact on your legal claim as well.
Write down what happened to you. While the details are still fresh in your mind, try to jot down what you recall about the incident that harmed you, including where it happened, when it happened, who was involved and how it has affected you.
Gather your documents. Collect all photos, witness names, insurance policies and letters, medical bills and receipts from other accident-related expenses.
Get a copy of your accident report. If any official report was filed about your incident such as a police crash report, try to request a copy. If you have any questions or need help, our firm's business administration can readily assist you.
We also urge you to avoid making mistakes that could hurt your ability to pursue full and fair compensation for your damages. We suggest that you:
Report your injury to your own insurer. Many auto insurance policies, for instance, require you to report your accident regardless of who was at fault.
Refrain from talking with other insurers. The other party's insurance company may contact you. You should not give a recorded statement or accept a settlement offer until you have talked with your own lawyer first.
Do not discuss your case on social media. If you were hurt in an accident, you should avoid talking about it on Facebook, Twitter or other social media sites. Everything you say could ultimately be held against you by a prosecutor or an insurance company.
Do not wait too long for litigation. Generally speaking, you have only two years from the date of an accident to file a personal injury legal claim in Virginia with the United States District Court to go to trial. You need to keep the statute of limitations in mind as you decide what to do next in the legal process.
However, if you cannot take the steps we suggested above, or if you are concerned that you may have made one of the mistakes we have warned against, you should still feel free to contact us about your case. The bottom line: We are here to help you.
Community Involvement/Professional Associations