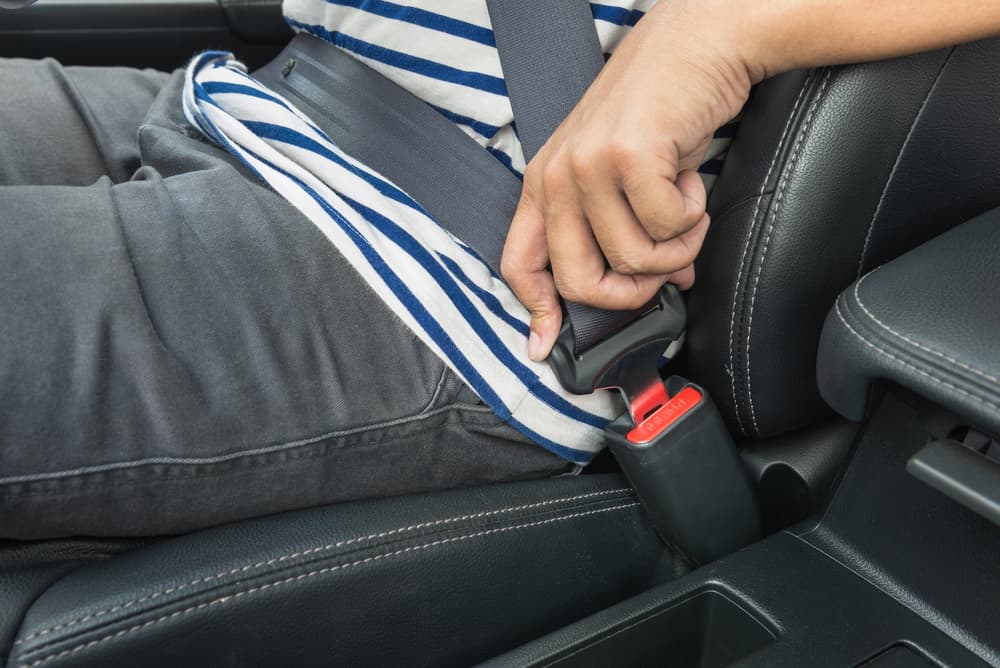 Traveling anywhere for the Thanksgiving holiday in the United States is always a challenge. Higher volume on local roadways and highways poses a threat for an increased number of accidents and accident injuries across Virginia areas. Virginia accident deaths occurring during Thanksgiving travel trended down in 2014. However, there is not a positive prediction with accident deaths during 2015 Virginia Thanksgiving travel time, as Virginia has already surpassed the overall 2014 fatality rates in comparison to this time last year. At this time last year, there were 633 lives lost in roadway accidents. The 2015 accident fatality rate is already up to 652 lives lost. It is important to stay safe while traveling with loved ones this Thanksgiving season.
In an effort to encourage safety on the roadways, and to decrease motor vehicle accident deaths while traveling this Thanksgiving, Virginia State Police has partnered up with local, state and federal law enforcement for the 2015 National Click It or Ticket Mobilization. There will be increased monitoring by law enforcement of Virginia state roadways to ensure all drivers and passengers are using safety belts, and all motor vehicles are practicing safe driving during one of the busiest times this year for traveling. The 'Click It or Ticket' Mobilization began Friday, November 20 and concludes Thanksgiving Day.
Other than ensuring safety belts are used, there are numerous ways you can make sure to stay safe and decrease distractions while traveling in Virginia this busy holiday season:
Alternate routes: Never rely on your GPS or phone to navigate the best possible route to your destination. Always research alternate routes for navigating through the State of Virginia prior to traveling, especially when there will be an increase in traffic and serious accidents on highways and local roadways.
Navigator: If you are traveling with friends or family members for Thanksgiving, designate someone who is not driving the vehicle to assist with navigation. This ensures that the driver is not distracted by a map, GPS or phone while trying to safely travel through heavy Virginia holiday traffic.
Travel early or on Thanksgiving Day: The busiest times for travel during Thanksgiving week are on Wednesday, November 25 and Sunday, November 29. We know- most of you need to travel on Wednesday to make it on time. However, either leaving earlier in the day Wednesday or traveling on Thanksgiving Day may help with traffic congestion on roadways, and avoiding a high risk of motor vehicle accidents. According to USA Today, the peak traffic will be from 3 p.m. until 7 p.m. on Wednesday, November 25, and Thursday's traffic will be similar to a weekend day.
Use a driving app: In addition to Google Maps and GPS, there are apps available to assist with not only the best possible routes planning ahead of time, but up to date and live feeds of traffic, distractions that will sneak up on you on the shoulders of highways, and police activity. The phone app, Waze, enables users to report and interact with maps when there is a disabled vehicle on the shoulder, car wrecks, and police driving in the area indicating accidents or high volume. The Virginia DMV also has a handy traffic accident tool to update drivers and passengers of Virginia areas with the highest number of reported car accidents.
Always carry a safety kit: In case of an accident, car issue or emergency, always carry a 'safety kit' in the trunk of your car. Suggested items include a flashlight, jumper cables, non-perishable food items, a portable cell phone charger and blankets.
Car maintenance: It is always a good idea to have your car checked out by a professional before traveling to avoid accidents or injuries on Virginia roadways. Check tire air, brakes, oil, and other maintenance items to ensure the car is fit for travel during high volume traffic times.
The Kendall Law Firm wants all Virginia drivers to stay safe while traveling this holiday season. If you or a loved one becomes injured in a car accident, we're here to help you. Contact our Virginia car accident law firm today for legal help 24/7.