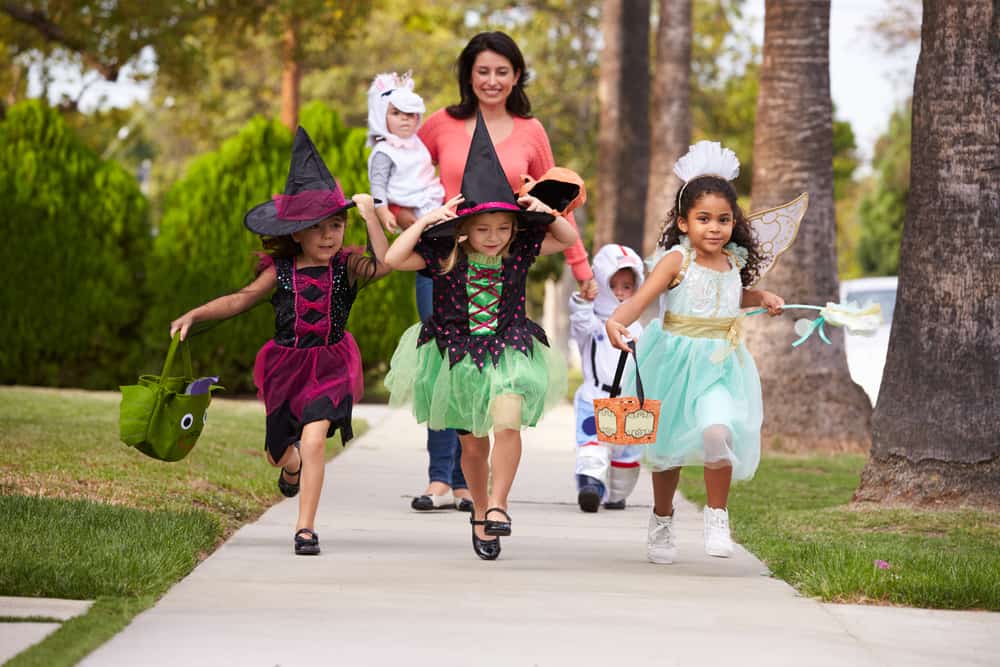 As fall begins and Halloween nears, we are reminded of the crisp days and nights that draw people outdoors. Unfortunately, these days can also see an increase in accidents which injure and kill pedestrians walking Virginia streets and highways.
Here, our attorney takes a closer look at the issue of pedestrian accidents in the Charlottesville, Winchester and Harrisonburg areas of Virginia during these autumn months – and what we can all do to avoid these tragic incidents.
Pedestrian Accidents are on the Rise
The idea that more pedestrian accidents occur in fall is particularly disturbing in light of a report issued earlier this year by the Governors Highway Safety Association (GHSA).
The report projected a 10 percent rise in pedestrian deaths in 2015 compared to 2014, including a 9 percent rise in Virginia.
The GHSA actually indicated that 2015 marked the largest year-to-year increase in pedestrian fatalities since national records have been kept.
Earlier research from the Federal Highway Administration (FHA) suggested that pedestrian deaths rise among older Americans during autumn months.
The National Highway Traffic Safety Administration (NHTSA) calls October 31 "one of the most dangerous nights of the year because of the deadly combination of alcohol and increased pedestrian traffic."
In other words, pedestrian accidents increase, in part, because more people are out walking at a time when daylight hours diminish, and more inclement weather occurs.
Halloween, of course, is a night of higher pedestrian traffic because of children trick-or-treating and older youths and adults walking to and from parties.
The GHSA attributes the increase in pedestrian accidents to an increase in motor vehicle travel, partially fueled by improved economic conditions and lower gas prices.
The growing use of cell phones among walkers and drivers may be partially to blame, as well, the GHSA notes.
In 2014, 90 pedestrians died in Virginia car crashes, or 12 percent of all traffic fatalities, statistics from the Virginia Department of Motor Vehicles (DMV) show. Traffic crashes caused 1,640 pedestrians to suffer injuries.
October and November ranked among the top three deadliest months of the year on Virginia highways in 2014, with 66 and 60 fatal crashes, respectively, according to the DMV. (August, with 79 fatal crashes, ranked as the deadliest month.)
Halloween and Pedestrian Safety Tips
Of course, the biggest concern on Halloween is the safety of children.
The AAA auto club points out that children are four times more likely to be struck by a motor vehicle on Halloween than any other day of the year, citing the Centers for Disease Control and Prevention.
"Because excited trick-or-treaters often forget about safety, motorists and parents must be even more alert," AAA says.
With that in mind, we urge motorists on Halloween to:
Drive at least 5 mph below the posted speed limit in residential areas to allow time to react to children who may dart into the street.
Watch for children coming out of yards and driveways and walking on or across roadways and medians.
Be careful entering and exiting driveways, alleys and side roads.
Additionally, we encourage parents to:
Make sure Halloween costumes are made with flame-retardant and retro-reflective material.
Accompany children who are younger than 13 years old.
Instruct unaccompanied children to travel only in familiar areas and along established routes, using sidewalks and crosswalks where available.
All pedestrians should always remember to:
Stay on sidewalks and avoid walking in streets if possible.
If there are no sidewalks, walk on the left side of the road, facing traffic.
Look both ways and listen for traffic before crossing the street.
Cross streets only at the corner, and never cross between parked vehicles or mid-block.
Contact the Experienced Pedestrian Accident Lawyer in Winchester, Harrisonburg & Charlottesville
If you or a loved one is involved in an accident as a pedestrian in Charlottesville, Winchester, Harrisonburg or a nearby area in Virginia, contact Kendall Law Firm to discuss your case in a timely, free and confidential consultation.