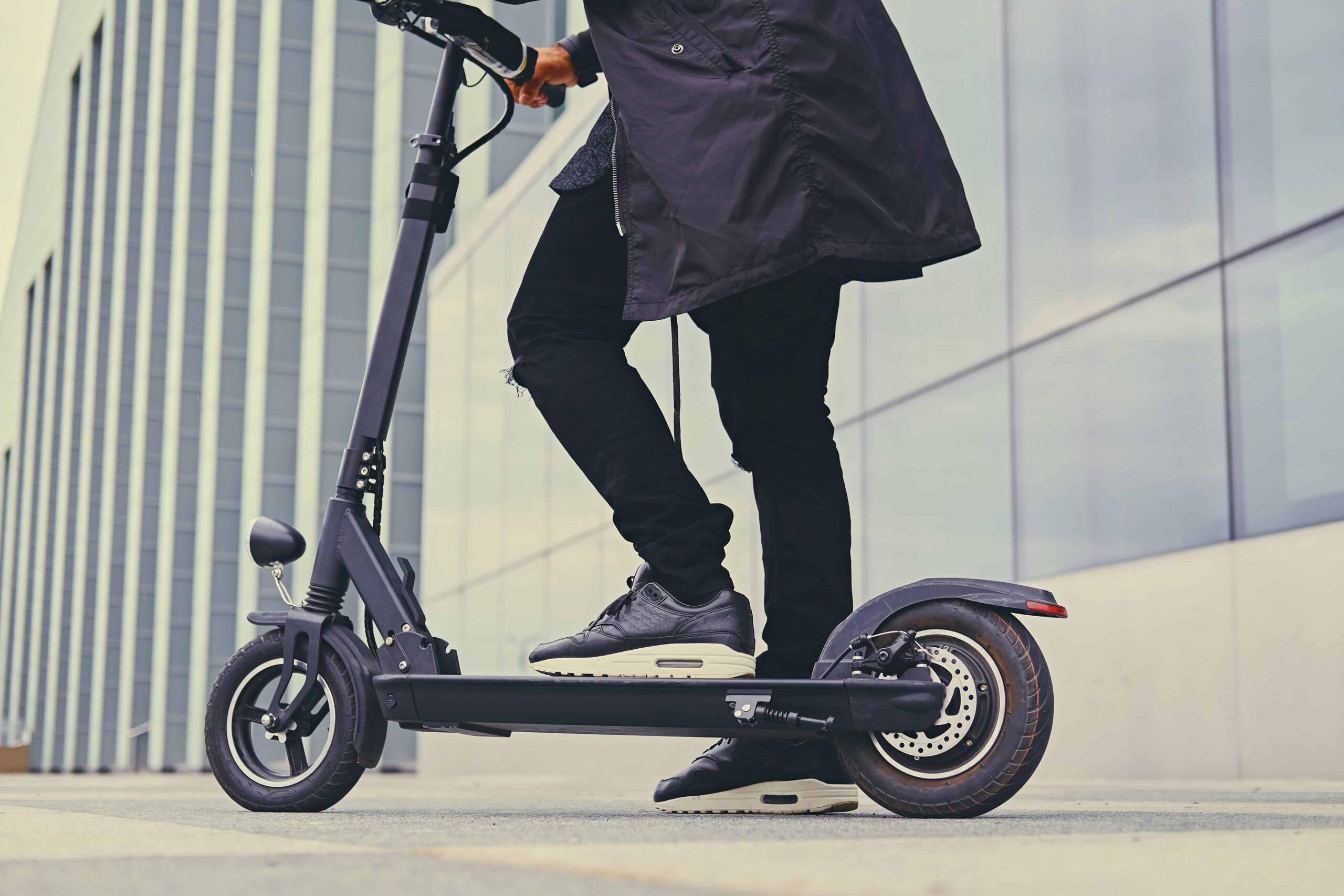 What Are Bird Scooters?
If you have yet to encounter a Bird electric scooter in Virginia, you can expect to soon. These motorized "e-scooters" are the latest urban fad, populating downtowns with scores of dockless scooters that riders can rent and ride. Their use is mostly unregulated. Through the negligence of riders and others, people are being injured and killed in scooter accidents.
We hope that your encounters with Bird electric scooters do not result in injuries. But if you are injured in an e-scooter accident — as a pedestrian or rider — we hope you'll call on the accident attorney of the Kendall Law Firm for a free review of a potential injury claim seeking compensation for your losses.
Common E-Scooters Injuries
E-scooters are rented through a smartphone app. Once the rider is finished with the scooter, it can be parked anywhere within a defined geographic service area. Teams of contractors retrieve the scooters each night to recharge them, and then re-deploy them for use the following day.
Bird, a Santa Monica, Calif., firm, is the biggest e-scooter company in the nation. Others include Lime, Jump, Spin, Ofo, Muving and Relay. They employ guerrilla marketing campaigns, positioning hundreds of ready-to-use scooters around a targeted downtown without notifying city authorities.
Bird's instructions to riders require a driver's license, wearing helmets, and staying off sidewalks. But as young urban adults, teens and others begin to zip around downtown on the two-wheeled vehicles, some do so recklessly — swerving in and out of traffic, darting across intersections, and riding on sidewalks. Even careful e-scooter riders may be injured if they fall or collide with other vehicles, or they injure pedestrians that they hit.
Because of the lack of protection for the rider, e-scooter crash injuries are like those found in motorcycle, bicycle or pedestrian accidents:
Road rash, i.e., scrapes, cuts and bruises.
Fractures (broken bones)
Head and traumatic brain injuries (TBIs)
Electronic Scooters Are a Danger
While most people who ride e-scooters may do so without hurting themselves or anyone else, it is undeniable that the two-wheeled vehicles create a risk of harm, especially when ridden on streets with cars.
In just the few months e-scooter rentals have been available in urban areas around the country, multiple reports have confirmed their danger:
Legal Responsibility for Bird Scooter Accidents
So far, Virginia cities have avoided most of the danger posed by e-scooters.
In Richmond, city workers have impounded Bird scooters almost as quickly as they have been made available. Virginia Beach has seized scooters, too. The City of Norfolk is also taking away e-scooters as they appear on city streets.
Where e-scooters remain on Virginia city streets and/or when municipalities come up with ordinances permitting them, there will certainly be more accidents, injuries and fatalities.
After an e-scooter accident in which someone is injured or killed, the injured party has a right to compensation from someone who was negligent.
Investigations into scooter accidents might find evidence to show that legal liability for an accident lies with various parties, including:
Scooter riders. A scooter rider who ignores standard traffic laws and causes a car accident or rides illegally on a sidewalk and injures a pedestrian can be held accountable under personal injury law.
Vehicle drivers. Drivers in cars or trucks, or on motorcycles, have a duty to share the road with scooters where they are permitted on street. A motorist may be liable if he or she hits a scooter, injuring the rider. Because scooters have a slim profile, which makes them harder to see in traffic and move slower than cars, drivers need to use greater caution in downtown urban areas and be alert for them.
Pedestrians. Those who walk along city streets have the right of way in crosswalks when crossing with the lights. However, those who have disregarded the traffic signals and violated the right of way of an oncoming scooter will find it difficult to pursue a claim.
Scooter companies. If a malfunction in the operation of a scooter due to design, manufacturing and/or lack of proper maintenance causes injury to an operator or others, the manufacturer, vendor and other businesses may be held liable. Bird and other companies have broad liability protection language in their rental agreements, which they would certainly turn to in defense against a claim. However, such boilerplate language does not hold up in the face of evidence that a company's disregard for safety caused someone to be badly injured or killed.
A Virginia resident injured in a scooter crash might seek compensation for medical expenses, lost work time, property damage, pain and suffering. Depending on the party or parties to be held liable, compensation might come from a defendant's auto liability insurance, homeowners' insurance or business liability insurance.
As the plaintiff in an accident claim, depending on the accident the scooter rider may need to have met any obligations of the rental agreement and/or followed local ordinances governing e-scooter use.
How an Attorney Can Help After a Scooter Accident
Our investigation of your scooter accident in Virginia would seek to determine how the accident happened, who caused it and therefore should be held financially responsible to you, and the full extent of your injuries and losses.
We would file a claim on your behalf, demanding maximum compensation from insurance companies we identify as obligated to you. We would follow up with aggressive negotiations for a proper settlement.
If the insurance company was unwilling to agree to a fair settlement, we would be prepared to fight for you in court.
Contact Us About a Bird Electronic Scooter Accident in Virginia
Anyone injured in an electronic scooter accident in a Virginia metropolitan downtown has a right to be made legally whole for injuries that were not their fault. The Kendall Law Firm can investigate the accident and help you file and aggressively pursue an insurance claim for maximum compensation.
Virginia has established a two-year statute of limitations for filing personal injury lawsuits. Because of the time required to investigate an accident, as well as to heal from injuries before an assessment of your full costs and losses can be made, we urge you to contact our law firm as soon as possible after an accident.
E-scooter accidents will likely become more commonplace in downtown areas before the fad plays itself out or municipalities are able to enforce ordinances that prohibit them. The Kendall Law Firm stays abreast of accident risks like e-scooters and helps those who are unjustly injured to pursue claims for compensation they are due.
Contact us to set up a meeting in Winchester, or wherever is convenient for you in Virginia. We can start work for you with a free legal consultation.