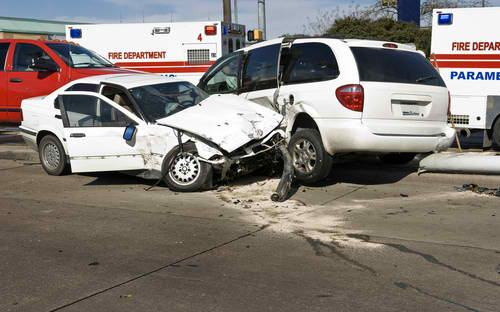 We see some good news in Virginia's latest crash statistics. The numbers from the Virginia Department of Motor Vehicles lag by a year, so they cover 2013. However, they reveal significant reductions in the number of fatalities from motor vehicle accidents in Virginia from the prior year, although there was an increase in licensed drivers and vehicles.
The numbers issued by the agency show these comparisons between 2013 and 2014:
700 persons were killed, a 5.53 percent decrease
120,282 traffic crashes were reported, a 1.22 percent decrease
There were 5,892,082 licensed drivers, a 1.2 percent increase
There were 81,009 million estimated vehicle miles traveled, a 0.94 percent increase
There were 7,898,197 registered vehicles, a 1.27 percent increase.
Statistics are the standard method by which these changes are tracked, but reading a set of figures cannot possibly reflect the personal and emotional devastation suffered by the families who lost a loved one in a vehicle accident. Families are left bereft, struggling to come to terms with the tragic loss, and frequently forced to deal with serious financial difficulties as a direct result of the death.
Alcohol Related Accidents in Virginia
An inordinate number of people killed on Virginia roads lost their lives in an alcohol-related accident. The following statistics reveal the shocking percentage of fatal and serious injury crashes associated with alcohol impairment:
251 people died in alcohol-related accidents, a .79 percent decrease from 2013
8 percent of the fatal vehicle accidents in 2013 were alcohol-related
5,003 people suffered injuries in drunk driving accidents, a 5.39 percent decrease from 2013
57 percent of the fatalities were teenagers, with 11 young people dying in 2013 in vehicle accidents
377 teenagers from the ages of 15 – 19 were injured in alcohol-related accidents, at .59 percent of the total number of traffic-related injuries statewide
18,801 drivers were found to be over the legal alcohol limit of .08 percent, 10.36 percent decrease from year 2013
24,895 drivers were convicted of a drunk driving offense, a 8.92 percent decrease from 2013
Excessive Speed Cause Injuries and Fatalities in Virginia
Speeding continues to be a serious problem in Virginia, with many people dying or suffering serious or catastrophic injuries in speed-related crashes. Once again, although the numbers overall have reduced, there are still an unacceptable number of deaths that are the direct result of a driver who chooses to operate a vehicle at an unsafe speed:
300 people died in speed-related accidents in 2014, a decrease of 11.50 percent from 2013
8 percent of the total fatal accidents were speed-related
13,378 people suffered an injury in speed-related crashes, a decrease of 1.57 percent from 2013
03 percent of the drivers involved in these accidents were male
43 percent of the speeding drivers were between 21 – 40 years of age
12,618 of all crashes were associated with exceeding the posted speed limit
11,239 of all crashes were associated with exceeding a safe driving speed.
Injuries and Deaths on Virginia Roadways
The statistics show a positive trend for the state with regard to fatalities and injuries. However, when ranked with other states for dangerous driving, according to Business Insider, the picture is not so bright. Arlington County is one of the safest counties in which to drive in the nation according to the report, but overall the state is ranked low, with nine deaths per 100,000 population and .91 deaths per 100 million vehicle miles travelled, according to the Insurance Institute for Highway Safety.
The Help You Need, When You Need It
If you or a loved one has been injured or a family member was killed in a DUI or speeding accident, you need to consult with a Virginia car accident lawyer. The emotional costs of such an accident are immeasurable. Justice can be pursued in an accident injury claim or lawsuit filed to recover compensation from the negligent driver.
At the Kendall Law Firm, we offer a free consultation, and there are no fees to pay until we collect. There is no obligation when you meet with us to discuss your case. We are here to help the injured get justice and assist families who have lost a loved one to file wrongful death claims. Call now for immediate assistance.