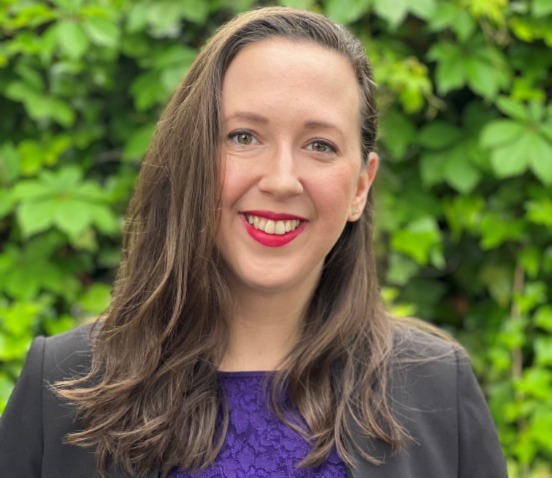 Attorney Madeline Starbranch
Starbranch is an attorney at the Kendall Law Firm in Charlottesville, bringing her extensive experience and expertise to the practice. With a strong background in litigation, Starbranch is a highly respected advocate for her clients. Starbranch has represented and advised clients in thousands of hearings and trials throughout the Commonwealth of Virginia.
Residing in Charlottesville with her family, Starbranch has deep roots in the community she serves. Her passion for the law and dedication to justice led her to the Kendall Law Firm, where she applies her comprehensive litigation knowledge to a range of personal injury matters.
Starbranch earned her Juris Doctor (J.D.) from the University of Virginia School of Law, where she is now an adjunct professor. During her time at UVA, she actively participated in various legal clinics and internships, gaining invaluable practical experience and honing her advocacy skills. Her dedication to pro bono work and her outstanding contributions to the community earned her the prestigious Pro Bono Award for her graduating class.
Prior to her legal studies, Starbranch earned her undergraduate degree from Mount Holyoke College, majoring in Spanish and Educational Studies. Her academic achievements and leadership qualities were recognized with the Student Leadership and Service Award. This foundational education cultivated her passion for helping others, which she continues to bring to her legal practice today.
Starbranch's litigation experience spans across different areas of law, having represented clients before judges and juries facing consequences ranging from six months in jail to life in prison, as well as civil cases ranging from thousands of dollars to hundreds of thousands. Her strong courtroom presence, combined with her meticulous attention to detail, allows her to effectively advocate for her clients' best interests.
Beyond her professional accomplishments, Madeline cherishes her role as a supportive member of her family and an engaged participant in the Charlottesville community. Her understanding of the challenges her clients face enables her to approach each case with empathy, compassion, and personalized attention.
EDUCATION