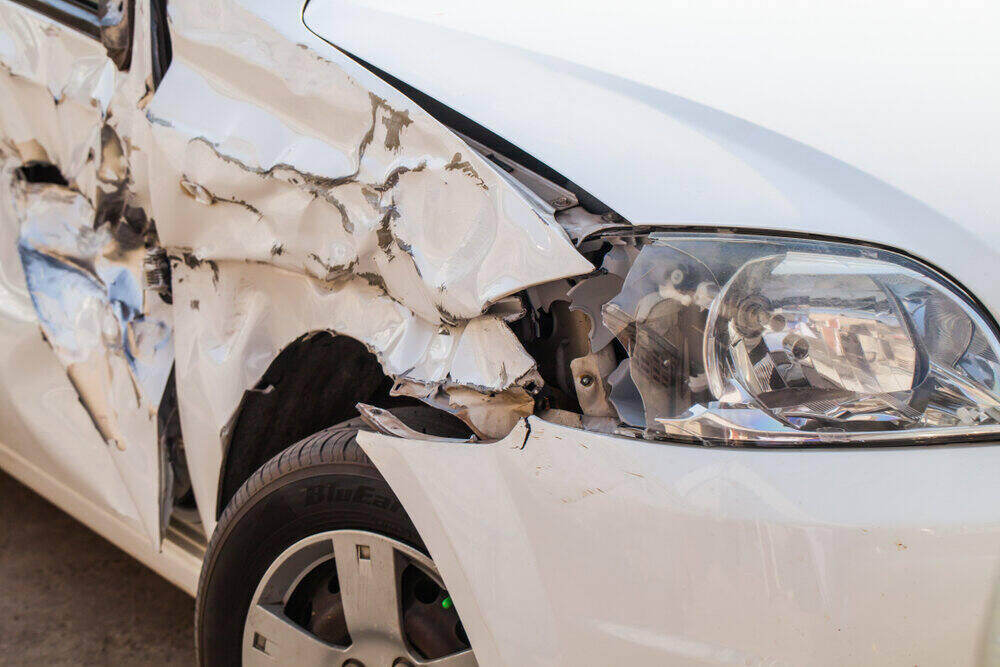 Anytime you are badly injured in a car accident that was caused by someone else, you have the right to explore recovering compensation for your losses from the at-fault party. This includes being injured in a single-car crash, whether you were the driver or a passenger.
Your primary obstacle to seeking compensation after a single-car accident is typically not understanding your options. At the Kendall Law Firm, we have helped thousands of car accident victims in Harrisonburg, Charlottesville, Winchester, and across other areas of Virginia. 
An experienced personal injury attorney can investigate the circumstances of your accident and injuries, identify applicable insurance policies and guide you through the process of seeking compensation for your losses.
Contact us now for a free consultation about your legal options. We handle cases on a contingency fee basis. You will not owe a legal fee unless we are successful in helping you obtain compensation. Contact us toll-free at (866) 590-9773.
What Does 'Single Vehicle Accident' Mean?
A single-vehicle accident occurs when one vehicle crashes on its own with no other vehicles involved.
In a typical single-car crash, the driver loses control of their vehicle, runs off of the road, and crashes into an object such as a tree, guardrail, or power pole. For example, a teen driver may drift off of the edge of the road, then over-correct and lose control, crashing the car. 
Pedestrian accidents are another form of single-vehicle car accidents. 
Speeding

Fatigued driving

Aggressive driving

Inexperience
A single-vehicle accident may have an exterior cause, such as:
An animal in the road

Debris in the road

Inclement weather, such as rain, snow, or ice

Road defects, such as potholes, uneven pavement, and deteriorating road shoulders

Automotive parts or mechanical failures, such as a tire blowout or brake failure 

Design defects, such as the top-heavy design of some SUVs, that make the vehicles more susceptible to rollover accidents
Can You Receive Compensation for a Single Car Crash?
Most single-car crashes are caused by driver error. A driver who was in a single-vehicle accident and crashed due to their own fault would need to turn to their own auto insurance, if available, to recover compensation. This might include such optional coverages as:
Collision coverage, which is used to repair the policyholder's vehicle when physical damage occurs from a collision of any kind.

Medical expense and income loss coverage, which may pay for the driver's necessary medical expenses, regardless of who is at fault for an accident.
If a driver held the type of coverage above, it would also be applicable in cases of hitting a deer or other animal or debris, or after a crash caused by inclement weather.
Otherwise, you may have a right to seek compensation after a single-car accident if:
You were a

passenger in the car during an accident

caused by the driver's negligence or recklessness. You may file a claim against the driver's auto liability insurance if you were injured. If the driver does not have liability insurance or your costs exceed their coverage, you may be able to access your own uninsured/underinsured motorist (UM/UIM) coverage, which is required in most cases if you register a car in Virginia.

You were

injured in a crash caused by a defective automotive part

or an automotive design flaw. You may file a product liability claim and sue the automaker or auto part manufacturer for your losses. Product liability claims involve complex investigations to determine how a crash occurred. They are typically large cases with multiple plaintiffs and possibly a product recall. An eventual settlement may be shared by all who have a valid claim.

You were

injured in a crash caused by faulty maintenance

of the vehicle. You may file a claim against a service center, garage, or mechanic that was negligent when repairing or maintaining the vehicle.

You were

injured in a crash caused by a defective roadway

design or an improperly designed work zone. You may file a claim against the entity responsible for designing or maintaining the road. A local contractor as well as the local government that hired the contractor may have liability. Claims against governments agencies typically have strict notification procedures and tight deadlines for filing complaints.
If you have been injured in a single-vehicle crash that you did not cause, it's a good idea to discuss the accident with an experienced car accident attorney. An attorney can assess the availability of insurance coverage and file a claim for compensation on your behalf. If the insurers will not make a good faith effort to settle your claim, an attorney can file a lawsuit asking the courts to order payment to you.
You may be able to recover compensation for:
Medical bills

Lost wages

Vehicle damage

Pain and suffering

Mental anguish 
Contact a Harrisonburg Car Accident Lawyer
Car accident insurance claims can be challenging, particularly in single-vehicle accidents. Insurance companies will attempt to deny or minimize your claim, no matter how deserving you are. You may need the help of a knowledgeable car accident lawyer who can gather evidence to support your claim.
Our car accident attorneys at Kendall Law have more than 30 years of combined legal experience. We have recovered compensation for countless accident victims and their families. We are committed to working diligently to help you get your life back on track.
We would be happy to assess your case and discuss your legal options at no charge. If we believe you have a valid claim, we will offer to handle your case on a contingency fee basis. You will not be charged a legal fee unless and until we recover compensation for you. Please contact us today at (866) 590-9773 or online.