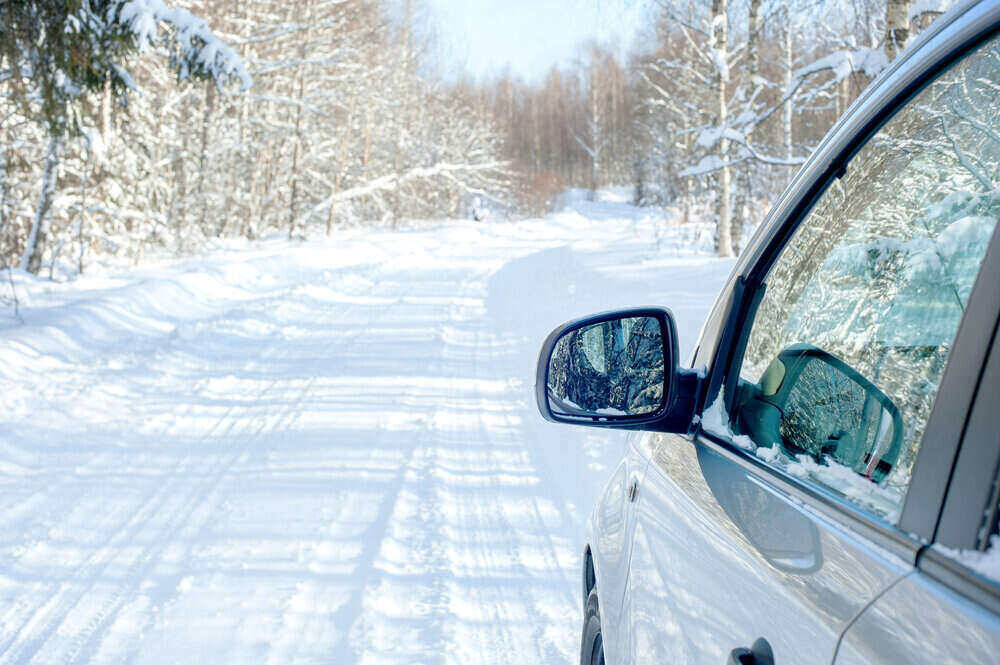 Whether it's a Fourth of July backyard barbecue or a Thanksgiving gathering with family, the holidays are supposed to be about enjoying time with family and friends. Unfortunately, traveling by car during the holidays can be extremely dangerous. While car accidents can happen at any time, accidents tend to increase around many holidays. 
To help alert drivers to the risks of traveling during the holidays, Kendall Law Firm wanted to share some driving safety tips to avoid car accidents. Our Virginia car accident lawyers have been helping crash victims for more than 30 years. We can help you recover financial compensation if you have been injured in a holiday car crash caused by another driver.
What Are the Risks of Driving During the Holidays?
Driving can be dangerous no matter what time of year it is. But drivers face certain additional risks if they're on the road during holidays. Those risks include:
More drivers on the roads

– Many people like to travel during the holidays, whether they're heading home to see their families or taking a holiday road trip. The more drivers there are on the road, the more likely it is that you're going to be involved in an accident.

Weather hazards

– Many of the biggest holidays happen during the winter season. Winter snowstorms can wreak havoc on drivers. Snow and ice on the roads of the Shenandoah Valley can make it much harder for drivers to stay in control. 

Impaired drivers

– The holidays are a time to celebrate. For many people, that involves drinking alcoholic beverages at holiday gatherings. Unfortunately, a greater number of potentially impaired drivers on the road during the holidays increases the risk of alcohol-related accidents.

Nighttime driving

– Many people travel long distances for holiday gatherings. That often means driving at night. Driving at night is more dangerous than driving in the daytime, It's harder to see any potential hazards in your path. Low light conditions also exacerbate the dangers of bad weather.

Fatigued driving

– Another danger from drivers traveling long distances for the holidays is the increased risk of driver fatigue. The longer drivers go without adequate rest, the poorer their reflexes and reaction times are. This makes it harder for them to avoid a crash in an emergency. In extreme cases, drivers experiencing severe fatigue might fall asleep behind the wheel.

Unfamiliar roads

– The better you know the roads you're traveling, the more you know about potential trouble spots and when to pay extra attention. When people are traveling for the holidays, they may be driving on roads and highways that they don't know well. This can make it harder to anticipate potential hazards.
Accident Statistics During the Holidays
A significant number of accidents in Virginia happen during holidays. According to the latest available information from the Virginia Highway Safety Office, here are the number of traffic fatalities that occurred during major holidays in Virginia a recent year:
Memorial Day

– 8 traffic fatalities

Fourth of July

– 9 traffic fatalities

Labor Day

– 20 traffic fatalities

Thanksgiving

– 12 traffic fatalities

Christmas

– 5 traffic fatalities

New Year's

– 7 traffic fatalities
That makes 61 traffic deaths during holidays out of 847 traffic deaths in the whole year. This means about seven percent of all traffic deaths that year occurred during one of the six major holidays. These car accident statistics make these holidays the most dangerous to drive on in Virginia.
Most Common Causes of Car Accidents During the Holidays
Some of the most common causes of car accidents during the holidays are:
Impaired driving

Distracted driving

Driver fatigue

Poor weather conditions

Driving too fast for road conditions

Drivers traveling on unfamiliar roads

Mechanical failure

Drivers failing to yield the right-of-way

Tailgating
How to Stay Safe on the Road During the Holidays
There's no way to completely eliminate the risks that come with driving, particularly during the holidays. But there are certain steps you can take to make an accident less likely. These steps include:
Planning ahead

– If you're going to be driving during a holiday, make sure to leave plenty of time to get where you are going. Try to spread out your trip over multiple days to minimize the amount of time you spend on the road. Avoid driving at night. Look at the weather report for the area to see if you might run into rain or a snowstorm.

Have a designated driver

– If you're going to drink at a holiday celebration, do not get behind the wheel. Having a designated sober driver makes it much less likely that you'll be involved in an accident.

Check your vehicle ahead of time

– If there's a chance you're going to be driving through rain, snow, or other inclement weather on the way to a holiday gathering, make sure your vehicle is ready for the drive. In particular, make sure your tires, brakes, steering, and windshield wiper blades are in good order before making a long drive.

Avoid distractions

– It's never a good idea to drive while distracted, but your risk of a car accident increases significantly during the holidays. With so many additional drivers on the road, you need to pay close attention to where you're going and what's happening around you.
Get a Free Consultation With a Virginia Car Accident Lawyer Today
It's crucial to be vigilant when driving on or near the holidays. If you have been involved in an accident caused by another motorist, having an experienced Virginia car accident attorney guide you through the injury claims process can make all the difference.
If you have been injured in a car accident caused by someone's negligence, talk to a knowledgeable personal injury attorney as soon as possible. Contact a Harrisonburg car accident attorney at Kendall Law Firm by calling (866) 590-9773 or connecting with us online. When you need help in Virginia, Kendall Law Firm is here to help you.