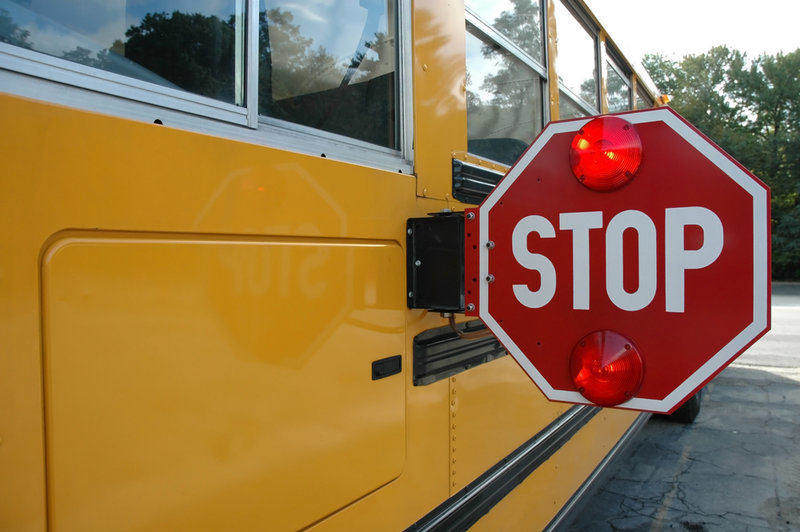 The death of a 48-year-old man in a collision with a Fauquier County school bus on January 7 is the worst of multiple school bus accidents in Virginia in recent months.
The driver of a GMC cargo van lost control on a slick road and crossed the center line on John Marshall Highway near Carrington Road, colliding with the school bus traveling in the opposite direction. The driver of the van suffered serious injuries and a van passenger died as a result of injuries in the crash. The driver was the school bus suffered minor injuries. No children were being transported when the accident occurred.
In addition to the Fauquier County school bus accident, a school bus driver and two children were injured when a truck hit a school bus in Chesterfield County in October and two Caroline County elementary school students were injured in a school bus accident in August.
According to the most recent statistics, 650 school bus accidents were reported in Virginia in 2018, according to the VA Department of Transportation. Each school bus accident affects the children, adults and families involved.
Virginia School Bus Accident Injury Statistics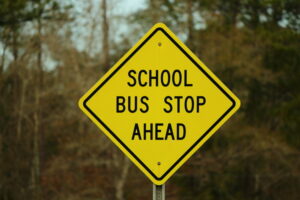 Of the 650 school bus crashes in Virginia, four involved fatalities. No school bus occupants or passengers getting on or off buses died. Nearly 200 accidents involved injuries. Those injured included 68 bus drivers and 239 school bus passengers. Of the injured passengers, 220 were younger than 18 years old.
Accidents happen, but at the same time, when parents put their children on a school bus, they have a right to expect that a well-trained driver is at the wheel of a properly maintained and functioning bus. Of 650 school bus drivers involved in accidents in Virginia in 2018, 276, or 42.4%, were found to have made a driving error that contributed to the crash, VA DOT says.
When a school bus accident occurs and anyone – driver, passenger, pedestrian – is injured, the accident victim may have the right to hold the at-fault driver accountable. A parent may file a school bus accident claim on behalf of an injured child and seek compensation for medical expenses, pain, suffering and other losses. However, accident claims involving school districts may be complicated by sovereign immunity involving a school system. It is important to contact an experienced Virginia personal injury lawyer promptly after a school bus accident to discuss the appropriate steps to take.
Common Causes of Accidents Involving School Buses
The National Highway Traffic Safety Administration says students are about 70 times more likely to get to school safely when taking a school bus rather than a car. School buses are designed to be safer than passenger vehicles.
School buses are designed so that they're highly visible and include safety features such as flashing red lights, cross-view mirrors and stop-sign arms.
Large school buses are heavier and distribute the impact of a crash differently than passenger cars and light trucks. Bus passengers experience much less crash force than those in passenger cars, light trucks and vans. School buses also have protective seating and rollover protection features.
Traffic laws protect students who are getting off and on a school bus. It is illegal for motorists to pass a school bus while it has its stop arm extended and is dropping off or picking up passengers, regardless of the direction of approach.
Yet school bus accidents happen. The NHTSA said from 2008 to 2017, there was an average of 124 fatalities per year in school transportation-related crashes, involving a school bus or activity bus transporting children to or from school or school-related activities. Twenty-one percent (264) of the 1,241 people killed were school-age children (18 and younger).
Occupants of school transportation vehicles accounted for 10 percent of the fatalities, and nonoccupants (pedestrians, bicyclists, etc.) accounted for 20 percent of the fatalities. Most of the people who lost their lives in these crashes were occupants of the other vehicles involved, according to NHTSA.
During the decade under review, 97 school-age pedestrians died in school-transportation-related crashes, getting on or off of a bus or waiting at or near a bus stop. Fifty-five percent were struck by school buses, 1 percent by vehicles functioning as school buses, and 44 percent by other vehicles involved in the crashes.
The VA DOT report cited the following bus driver actions as contributors to school bus accidents in 2018:
Failure to Yield 52 drivers
Improper Turns 50 drivers
Following Too Closely 36 drivers
Improper Backing 29 drivers
Improper Lane Change 8 drivers
Ran Traffic Control Signal/Sign 7 drivers
Improper Passing 6 drivers
Left of Center (Not Passing) 5 drivers
Speed Too Fast 1 driver
Illegal or Improper Parking 1 driver
Other 71 drivers
There were also three school bus drivers involved in hit-and-run accidents. No school bus driver was accused of drinking and driving.
What's Being Done To Prevent School Bus Accidents?
Jeff Cassell, founder of School Bus Safety Company, a provider of driver training programs, told School Transportation News in December 2019 that almost all school bus accidents stem from the driver's decisions.
"We know the behaviors that drivers do that consciously and deliberately lead to 99.9 percent of every accident," Cassell said. "We know exactly what those conscious and deliberate behaviors are: following too closely, not looking around, not looking ahead, not communicating, not rock and rolling [to see around blind spots] for turns, and not counting the kids as they exit the bus."
Cassell said school district or bus service managers should stress safety when hiring and training drivers.
"A safety culture is where you have norms so that people automatically do it right the first time in everything they do," Cassell said. "I suggest the leadership decide what are the norms you want and communicate it."
If you have questions about injuries in a school bus accident and your right to seek compensation for medical bills, contact the personal injury attorney David Kendall. The law firm represents people injured in bus accidents and other types of personal injury accidents in Charlottesville, Winchester, Harrisonburg and communities throughout central Virginia and the Shenandoah Valley. Call us today at (866) 574-2704 for a free consultation.