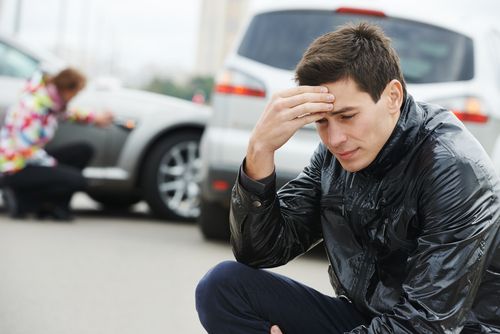 Most drivers know that if they are involved in a car accident someone else has caused, then the at-fault driver's auto liability insurance will pay for their losses. However, Virginia drivers are sometimes involved in car accidents with motorists who do not have auto liability insurance. In fact, Virginia does not require automotive liability insurance.
Under the Virginia State law, a driver who has an uninsured vehicle can pay an uninsured motor vehicle fee of $500 to be allowed to drive without a car insurance and no penalties for 12 months. The annual fee is a few hundred dollars less than the average annual premium for auto liability insurance in Virginia. The state will even finance the UMV fee so drivers can pay it over time.
About 10 percent of Virginia drivers do not have auto insurance, according to the Insurance Research Council. What happens if you are hit by an uninsured driver on a highway in Charlottesville, Harrisonburg, Winchester, Staunton or Woodstock? At Kendall Law Firm, we suggest you contact a car accident attorney experienced with Virginia uninsured motorist accident claims right away.
Are You Insured Against an Uninsured / Underinsured Motorist?
The good news is that 90 percent of drivers in Virginia do have auto insurance. Most Virginia drivers have the minimum required liability coverage, which provides:
$25,000 bodily injury coverage for each person injured in the accident (medical and/or funeral expenses, lost wages, pain and suffering)
$50,000 bodily injury coverage, the maximum for all persons in a single accident
$20,000 for property damage, such as the cost to repair or replace the other driver's vehicle.
Given the average car costs more than $35,000 and that the average hospital stay costs more than $10,700, you can see that the minimum auto liability coverage required in Virginia will not go far in a serious car accident.
This is why insurance companies offer uninsured/underinsured motorist coverage (UM/UIM), and why Virginia requires insurers to offer UM coverage equal to liability coverage sold.
UM coverage provides payments for personal injury and property damage suffered in an accident caused by an uninsured motorist or an unidentified hit-and-run driver.
UIM coverage provides additional payments for personal injury and property damages if the expenses from a car crash exceed the at-fault driver's liability insurance coverage.
You can opt out of UM in Virginia.
If you have UM coverage, you can file a Virginia uninsured motorist claim after an accident caused by someone who does not have liability insurance. If you have UIM coverage, you can seek additional compensation if the amount of coverage held by an at-fault driver does not cover your losses.
In many cases, having an experienced uninsured motorist accident attorney assist you with an insurance claim may help you get a better settlement than you would obtain on your own. Our car accident attorney at Kendall Law Firm understands everything that can be included in a claim. We are experienced in standing up to insurers who try to pay as little as possible, regardless of the fair value of the claim.
Can You Sue an Uninsured Motorist for Your Accident Losses?
Virginia law states that the uninsured motorist remains personally liable if he or she causes an accident. In other words, uninsured motorists are expected to pay for personal injuries and property damage they cause in a car accident.
That is fine in theory. But the person who drives without auto liability insurance may have a bad driving record and have little money to pay for your damages if you decided to file a lawsuit.
Occasionally a driver refuses to buy auto insurance out of a political or personal motivation, and they do in fact have assets. In other cases, an auto insurance policy has simply lapsed, and the at-fault driver is someone who would normally do the right thing if they were able and/or pressed to do so.
An attorney from our office can investigate to determine whether an uninsured at-fault driver has assets that may be attachable in a legal claim. If their value is enough, we may be able to pursue a lawsuit for you.
You should report the accident to VA DMV if you suspect that the other vehicle involved in the crash is uninsured. The Department of Motor Vehicles will send a request for insurance information to the owner of the other vehicle. If the owner of the other vehicle fails to respond or is found to have no insurance, the DMV will suspend their driver's license until they satisfy any judgment against them related to the accident.
Are Other 'Third Parties' Potentially Liable for Your Car Accident?
In some cases, a person or entity one step removed from a car accident may be compelled to compensate those who have been injured. Such third-party claims may seek compensation from:
The employer of a worker who was driving while on the clock and performing job duties. Employers have legal responsibility for the actions of their employees while they are on the job.
An auto manufacturer or dealer is responsible for a vehicle whose defect or failure contributed to the accident. This would be a product liability claim.
A local government and/or their contractor if faulty design or maintenance of the roadway, faulty traffic lights, an obstructed view or other environmental factors they have responsibility for contributed to the accident.
As part of our efforts to obtain full compensation for car accident clients, our attorney explores all potential third-party liabilities.
Contact an Experienced Virginia Uninsured Motorist Claim Attorney
If you have been injured in a car accident caused by someone who was not properly insured in Charlottesville, Harrisonburg, Staunton or Woodstock, VA, or elsewhere in Virginia, the Kendall Law Firm can thoroughly investigate your accident and gather evidence to support pursuing a claim for you. Attorney David Kendall is a seasoned personal injury attorney with more than 30 years of experience representing car accident victims.
Take advantage of Kendall Law Firm's offer of a free case evaluation with no strings attached. We'll review the facts at no charge and explain your legal options. If there is a way to move forward with your uninsured motorist claim, we will do so aggressively on your behalf. Contact us today.