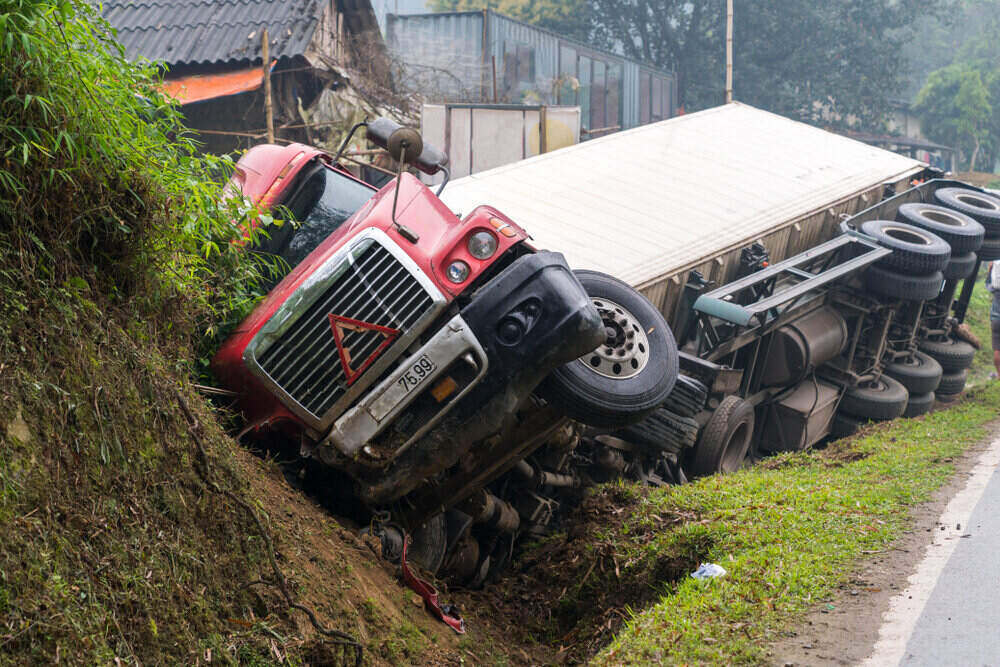 Truck accidents often result in severe damage, catastrophic injuries, and life-changing consequences for victims. If you were injured in a Virginia truck accident, you may be dealing with a long recovery, a loss of income, and a stack of medical bills. You may be wondering how you'll recover and get back on your feet.
You may be entitled to seek compensation for your medical bills and other losses if the accident was caused by the truck driver or another motorist. To obtain money through an injury claim, you'll need to be able to demonstrate who was at fault for the accident. An experienced injury attorney can gather evidence to support your claim.
An experienced Harrisonburg truck accident attorney at Kendall Law Firm is ready to assist you. We offer a free consultation to review the details of the accident and discuss your legal options. To learn more, contact us today to get started with your free initial case review.
Virginia Fault Laws and Truck Accidents
If you believe that you have grounds for a Virginia truck accident claim, it's important to understand how Virginia's fault laws could affect your ability to pursue compensation.
Virginia uses the doctrine of pure contributory negligence in determining liability for accidents. In a pure contributory negligence system, accident victims are barred from collecting compensation in a lawsuit or insurance claim if they were partly at fault for the accident.
This means that the trucking company, their insurance providers, and their lawyers will often do everything they can to blame the victim for causing the accident in an attempt to avoid financial liability.
Parties That May Be at Fault
Accidents involving large commercial trucks are more complicated than crashes involving only passenger cars. There are multiple parties involved in the operation of commercial trucks and more layers of insurance coverage
This means multiple parties could be financially liable in a truck accident, such as:
Truck drivers – A truck driver may be liable for an accident if the driver drives carelessly or recklessly or commits a driving error.
Trucking companies – Trucking companies are responsible for the drivers they hire, their company policies, and the condition of the tractor-trailer trucks they operate
Truck mechanics – Truck mechanics who are subcontracted by the trucking company can be held responsible for accidents if the mechanic fails to maintain the truck properly.
Cargo loading companies – If a semi-truck accident is caused by an improperly balanced load or overloaded cargo, the owner of the truck trailer or cargo loading teams may be at fault.
Truck component manufacturers – If a manufacturing defect leads to the failure of a truck component and causes a truck accident, the manufacturer may be held liable.
Trucking Company
Trucking companies may be considered liable for truck accidents if they hire unqualified truck drivers, fail to provide adequate driver training, fail to maintain their trucks or institute unsafe company policies.
Trucking companies are responsible for the drivers they hire to operate their trucks. If a company fails to conduct appropriate background checks or leaves an unsafe driver on the road, it may be responsible for subsequent accidents caused by an unfit truck driver.
In many cases, trucking companies are liable because their policies create unrealistic expectations for truck drivers. If a trucking company encourages its drivers to skip breaks and drive excessively long hours, for example, it may be responsible for resulting fatigued driving truck wrecks.
Truck Driver
Truck drivers are at least partially responsible for a significant percentage of truck accidents. Large commercial trucks are difficult to control. Many truck accidents are caused by negligence or driving errors by truck drivers such as speeding or driving too fast for road or weather conditions.
Distractions such as looking at a navigation system, a radio, a phone, or a video screen may distract a truck driver, leading to a preventable accident. A distracted driver may lose track of surrounding traffic and make an improper lane change into a lane occupied by another vehicle, causing a collision.
Truck drivers can easily become dangerously fatigued on the road due to exhausting schedules and long hours of isolating boredom. To combat fatigue, drivers sometimes turn to distractions to stay alert, which can increase the risk of a crash.
Manufacturer
Large commercial trucks are complex machines with a lot of moving parts. When a critical component such as the brakes, tires, or steering system fails, even the most careful truck driver can lose control of the big rig and crash.
In some cases, a component failure occurs as a result of flaws in the design or manufacturing of the component. When this occurs, the manufacturer of the component may bear responsibility for resulting accidents.
Manufacturers are expected to test their products thoroughly and issue product recalls if any defects are found that put consumers in harm's way. Manufacturers who ignore proper safety precautions can be financially liable for any damage or injuries caused by defective component truck accidents.
Contact a Virginia Truck Accident Lawyer
If you have suffered traumatic injuries due to a truck accident caused by someone else's negligence in Virginia, it's important to act quickly. Virginia law allows injury victims just two years to file an injury lawsuit and pursue compensation after a truck accident. If you wait to file until after the two-year deadline has passed, your claim will likely be dismissed, and you will be unable to claim the money you deserve.
At Kendall Law Firm, we have more than a decade of experience handling even the complex accident injury cases in Virginia, including accidents involving semi-trucks, tractor-trailers, and other big rigs. Attorney David Kendall is committed to helping accident victims seek justice. He has the resources and knowledge to help you file a strong claim in a timely manner.
Let us handle every aspect of your Harrisonburg truck accident claim and fight aggressively on your behalf. Call us at (866) 574-2704 or contact us online to discuss the details of your case with a compassionate attorney in a free consultation.